by Brenda Bell and Michael Sgouros
The Players Theatre – NYC
Feb 25 – April 7, 2024
Saturdays at 3p & 7p
Sundays at 2p
Cinderella, an original musical by Michael Sgouros and Brenda Bell, first opened Off-Broadway on January 31, 2010 at the Players Theatre located at 115 MacDougal Street, in the West Village of NYC. Revivals of Cinderella also appeared at the Players Theatre in 2012, 2015 and 2018.
The Story
Step into the magical world of Cinderella and see if the shoe fits. Meet mice that sing and dance while getting Cinderella to the ball in a magic pumpkin all arranged by her fairy Godmother. But the true magic is unforgetable memories you will create with your family – memories that will last a lifetime!.
This beautiful musical by Michael Sgouros & Brenda Bell is based on the beloved classic fairy tale. Poor Cinderella, she works all day, has to deal with those awful step-sisters and then sleeps in the cinders. But, don't be too sad because Cinderella is one smart cookie. She'll make it to the Prince's ball and capture his heart. Sure, she may lose one of her shoes, but what she gains is worth more than gold!
All matinee performances include the Interactive Family Workshop!
Meet the Spring 2021 Cast!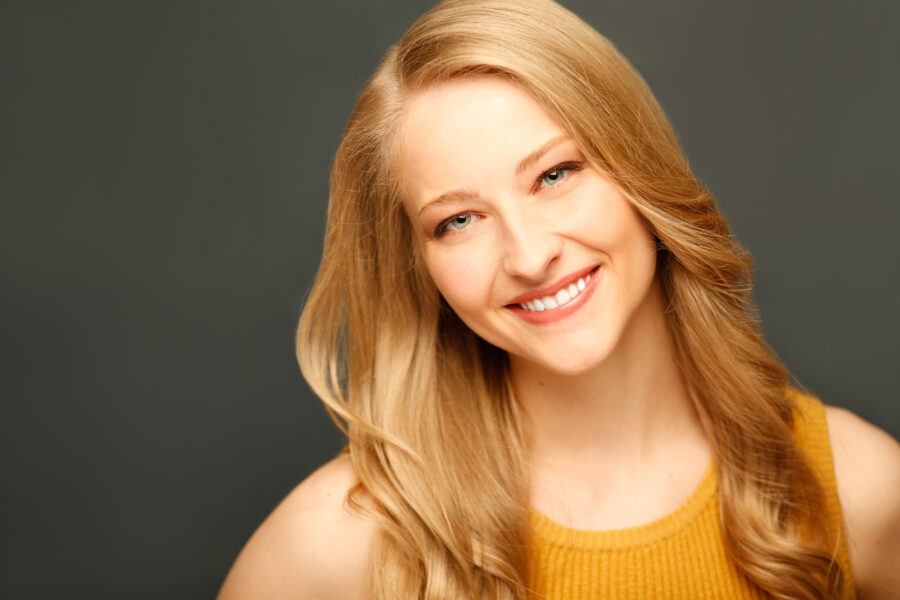 Emily Sharick as CINDERELLA is incredibly grateful to be a part of this magical production and is beyond thrilled to be back in a theatre once more. She is a recent graduate of Point Park University, and was most recently in their production of The Wolves (#11). Other recent productions include Coram Boy (Lady Ashbrook) and Silent Sky (Henrietta Leavitt). All her love to her family and friends for their endless support.
Grant Cary Peterson as PRINCE is so grateful to be back in the theatre after such a long time of no work. He graduated from The New York Conservatory in May 2020. Grant loves the classic story of Cinderella and can't wait for you to enjoy it! He'd like to thank Mary and Lee for there unending support. Grant has been seen as Tommy Ross in Carrie, The Narrator in Joseph and Big Deal In West Side Story. Please go up to him at the end of the show and say hello! Instagram and Facebook: @grantcarypeterson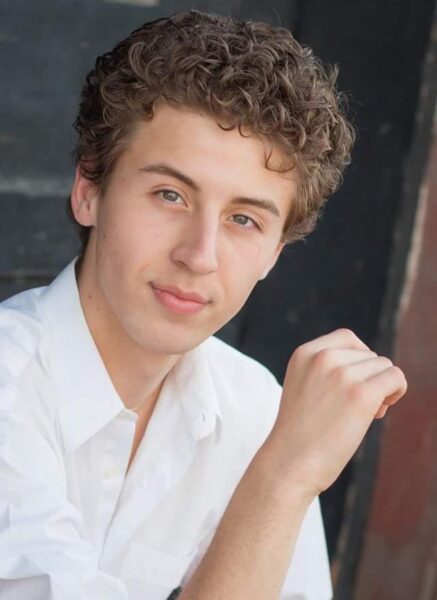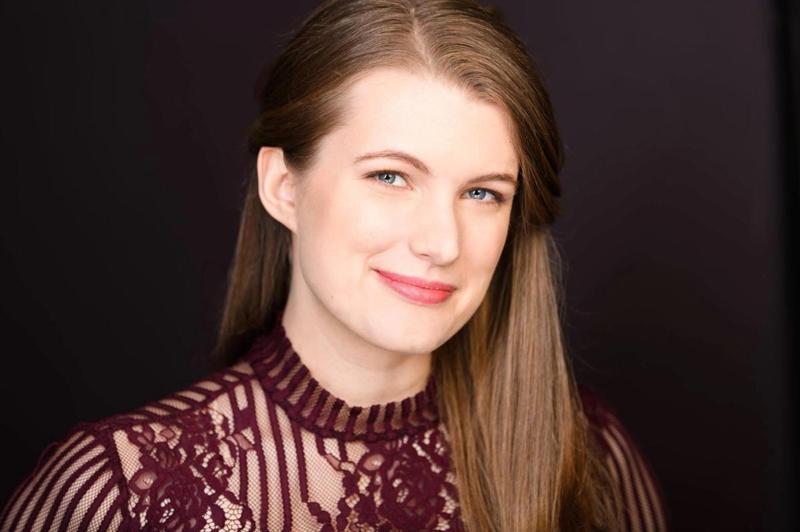 Laurel Andersen (she/they) as CHARLOTTE is so stoked to be returning to the world of live theatre! Previously at the Players: MURDER ON THE NILE. Other NYC includes: ROMEO AND JULIET (Match: Lit), TWELFTH NIGHT; and originating roles in THE OTHER, OTHER WOMAN, THE TABLE ROUND, THE SIEGE PERILOUS (all with Turn to Flesh Productions); ALL ONE FOREST; and THE COWARD (NYC Fringe). Regional: THE RESOLUTE; HOLLYWOOD ARMS; and two repertory seasons with Adirondack Shakespeare. Upcoming: INTO THE WOODS (CT Shakespeare Festival), DEAD ENDERS (web series). Laurel is also a playwright and director. @laurelmrc , laurelandersen.com
Harley Seger (she/her) as NADINE is thrilled to be making her NYC stage debut in Cinderella! Harley graduated from The Boston Conservatory at Berklee in May of 2020. Since moving to New York, Harley has been working mainly in TV/Film but is SO excited to return to the stage (safely!) She also works at Power Station Recording Studios at BerkleeNYC surrounded by some of the most amazing artists in the world. Along with performing, Harley is a songwriter, playwright, and lyricist. Thank you again to the entire team. Harley could not be happier to be a part of this production! Check out harleyseger.com.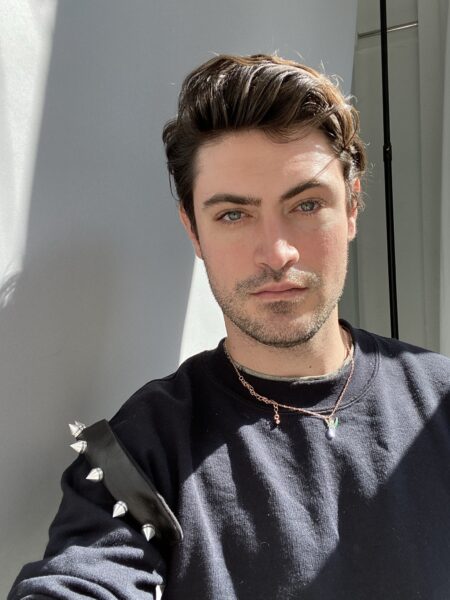 Dustin Schlairet as FRANCOIS is very excited to be back performing live in front of humans. He has spent much of the past few months performing in his bedroom in front of his cat. She's most critical and offers excellent notes. She suggested he play Francois on four legs and have a constant grooming quality. He took her advice. We are excited and humbled to share Cinderella the Meowical with all of you! Thank you for supporting this ever evolving art form know as theatre!
Takashi Hosoi as PIERRE/DANCER is a dancer, actor, and singer. His Off-Broadway credits include Beauty and the Beast, Sleepy Hollow, Alice in Wonderland, and A Christmas Carol.(The Players Theatre) U.S. regional theaters: The King and I (Maltz Jupiter Theatre), Jesus Christ Superstar (The Secret Theatre), Romance of the Western Chamber (TADA Theatre), Thoroughly Modern Mille (The Theresa Aprea Theater). So happy to have a live performance at this theatre for the first time in a year!!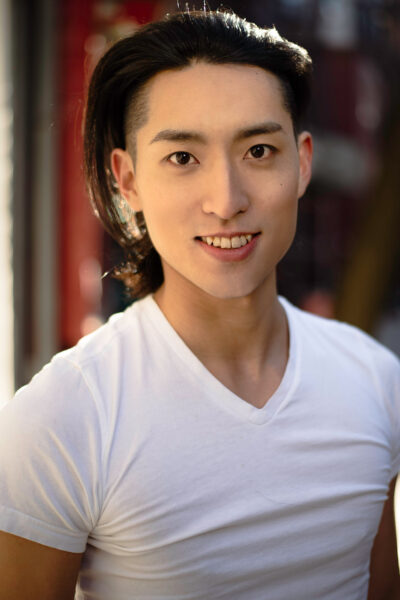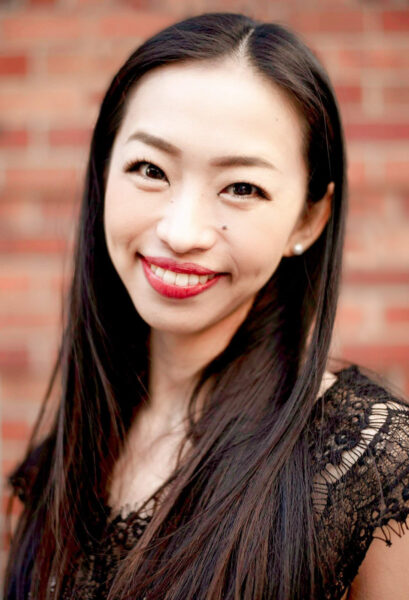 Chrisy Kakurai as LULU/DANCER is very excited to be back to a live performance in the theater with Literally Alive family theatre. She is very honored to be part of Cinderella again! Off-Broadway credits include A Christmas Carol, Alice in Wonderland, Cinderella, Sleepy Hollow, Little Mermaid, Angels at Work (Angel). Other favorite credits: Wild party (Jackie), Annie, Thoroughly Modern Millie , The Diamond Horseshoe Revue. Jazz Roots Dance Company lead dancer.
www.chrisykakurai.com
Avery Ilardi is so excited to be making her stage debut at the Player's Theater. Previous Credits: A Christmas Story (Penny Cratchit/TinnyTim Understudy) Annie (Tessie). Avery is an active member of Broadway Youth Ensemble. Currently can be seen in the Kars4Kids commercial (drummer) and coming out in 2021 The Elevator Movie. So much LOVE and THANKS to Mom, Dad, my sisters Rosie & Giulia and the entire cast and crew especially Brenda and Bobby IG @Averyilardi