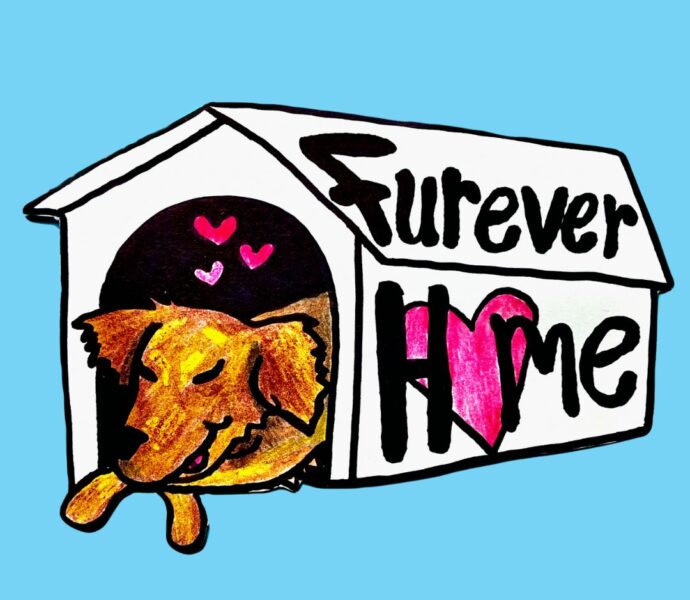 Furever Home: A New Musical
by Michael Sgouros and Brenda Bell
Thursdays — Saturdays at 7pm
Sundays at 2pm
A feel good, heart-warming musical for all of us searching for our pack!
Five stray dogs share their "tails" while waiting to be adopted at a NYC animal shelter. Follow Bravo (Avery Ilardi), the new pup to the shelter, as he meets Daphne Louise (Eric Fletcher), Tex (Devon Turchan), Fifi (Brenda Bell) and Whoops (Shino Frances).
Enjoy this heart- tugging, funny-bone plucking musical in an intimate setting with live music. We guarantee you will leave shouting "Oh Joy!"
As a BONE-us – a portion of every ticket will be donated to a local animal shelter!
The Steve & Marie Sgouros Theatre (3rd floor loft theatre, The Players Theatre)
115 MacDougal Street
NY, NY 10012
**Masks recommended.
Our "Bark"tacular Friends!
These Furever Friends will be receiving a portion of ticket prices to help their animals find furever homes and support their health and wellbeing! On their special dates, all earmarked proceeds will go to their organizations only, unless tickets are directly purchased through one of the other specific organizations .
Social Tees: Visit Special Date: Friday, November 11 at 7pm
Camp Happy Tails NYC: Visit Special Date: Saturday, November 12 at 7pm
Animal Haven: Visit Special Date: Friday, November 18 at 7pm
Bidawee: Visit Special Date: Saturday, November 19 at 7pm
Washington Square Park Dog Run: Visit Special Date: Sunday, November 20 at 2pm*
*PLEASE NOTE: There will be dogs in attendance on November 20. Please let us know if you would like to reserve a dog-free seat!